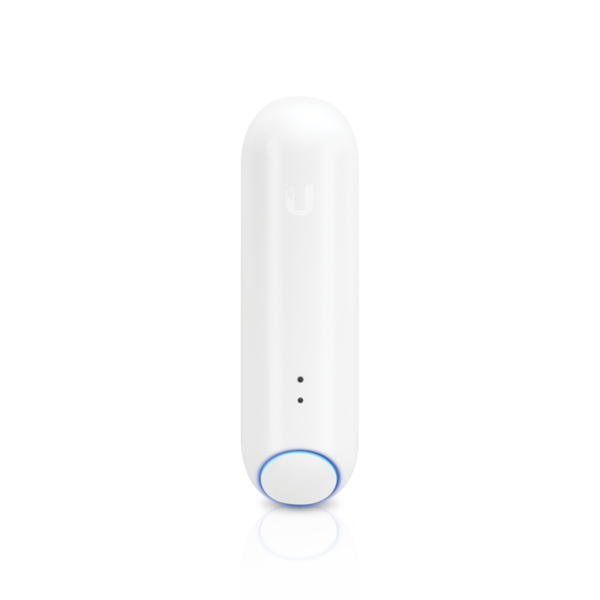 The UniFi Protect Smart Sensor is a battery-operated smart multi-sensor that detects motion and environmental conditionsk
The Sensor transmits sensory data and alerts over Bluetooth to the UniFi Protect ecosystem.
Features:
Motion sensor (5 m / 16 ft maximum range)
Magnetic entry sensor for door or window open/close
Accelerometer for garage door open/close
Temperature sensor
Humidity sensor
Ambient light sensor
Alarm sound sensor
Water sensor for detecting leaks and floods (requires water sensor adapter accessory, only available in 3-pack at general release)
BLE connectivity from Access Point in indoor setting (recommended range 15 m /  49 ft, performance will vary based on environment)
Offerte of meer informatie nodig?
Wenst u meer informatie over de mogelijkheden voor uw bedrijf, neem dan vrijblijvend contact op.